Bobbi Brown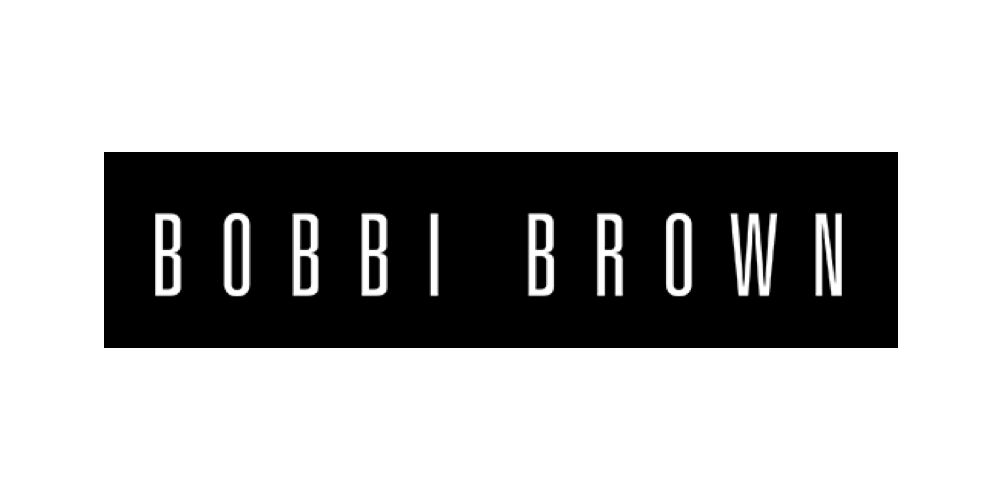 A global, best-selling makeup and skincare brand.
My role included:
Planning and managing organic social content across the brand's primary channels
Strategising and keeping on top of the social landscape
Managing 6 PRO makeup team members
Coordinating 100 social media ambassadors across the country
Copywriting for digital channels
Art directing for 5-star campaign shoots to capture on-brand, dynamic assets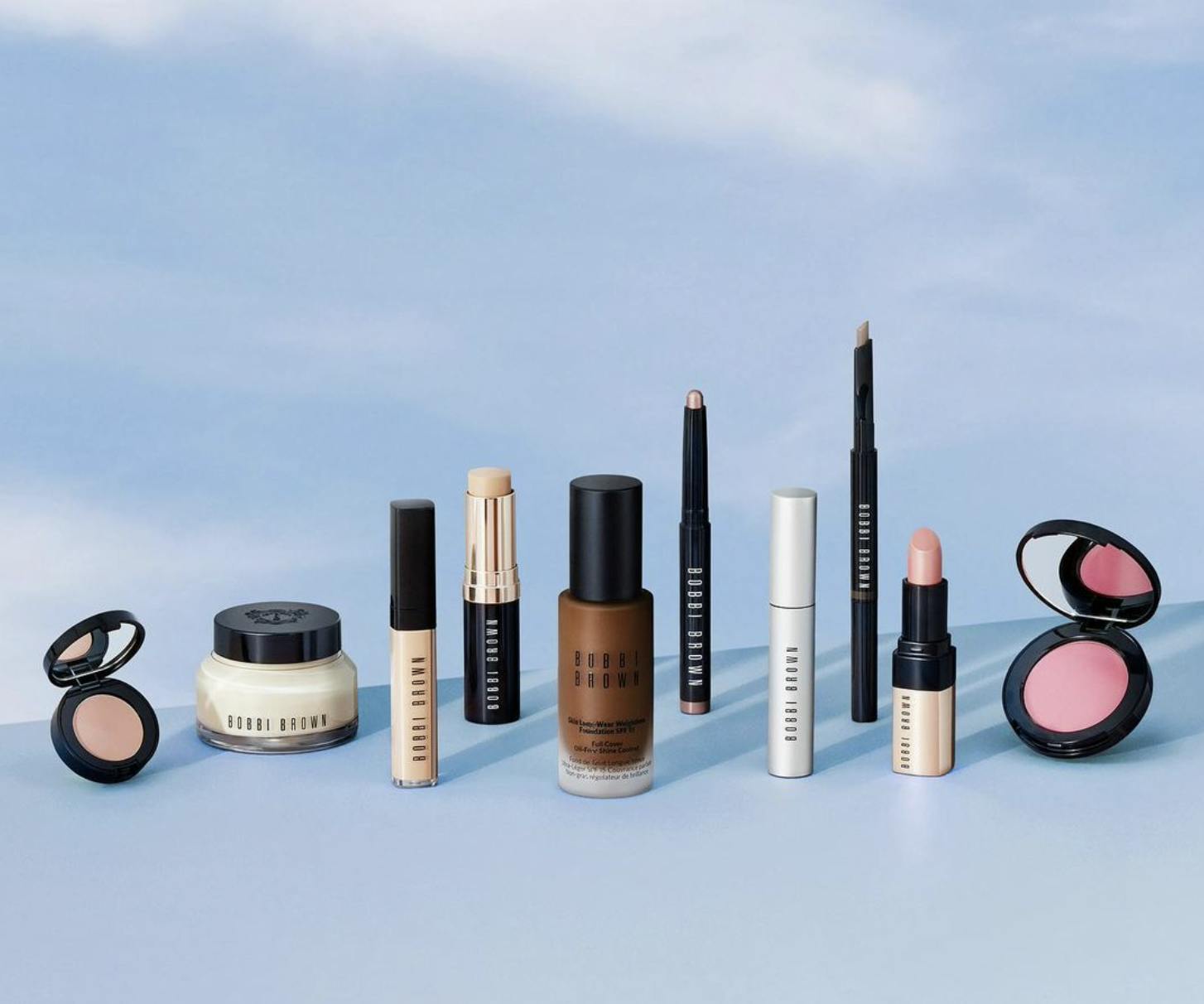 Social Media Channels
Produced and posted weekly feed and story content for BBUK channels
Reported across own and PRO channels on a weekly, monthly and yearly basis to collect learnings
Modified the brand's TOV for the social copy to make it more social-friendly and modern to make the brand fit into the social realm.
Created a new strategy for Facebook to increase overall engagement rate. From Jan 2020 - Feb 2021, the engagement rate grew 40% which is +60 vs. industry benchmark.
Built a stronger presence on Facebook to create a strong, brand community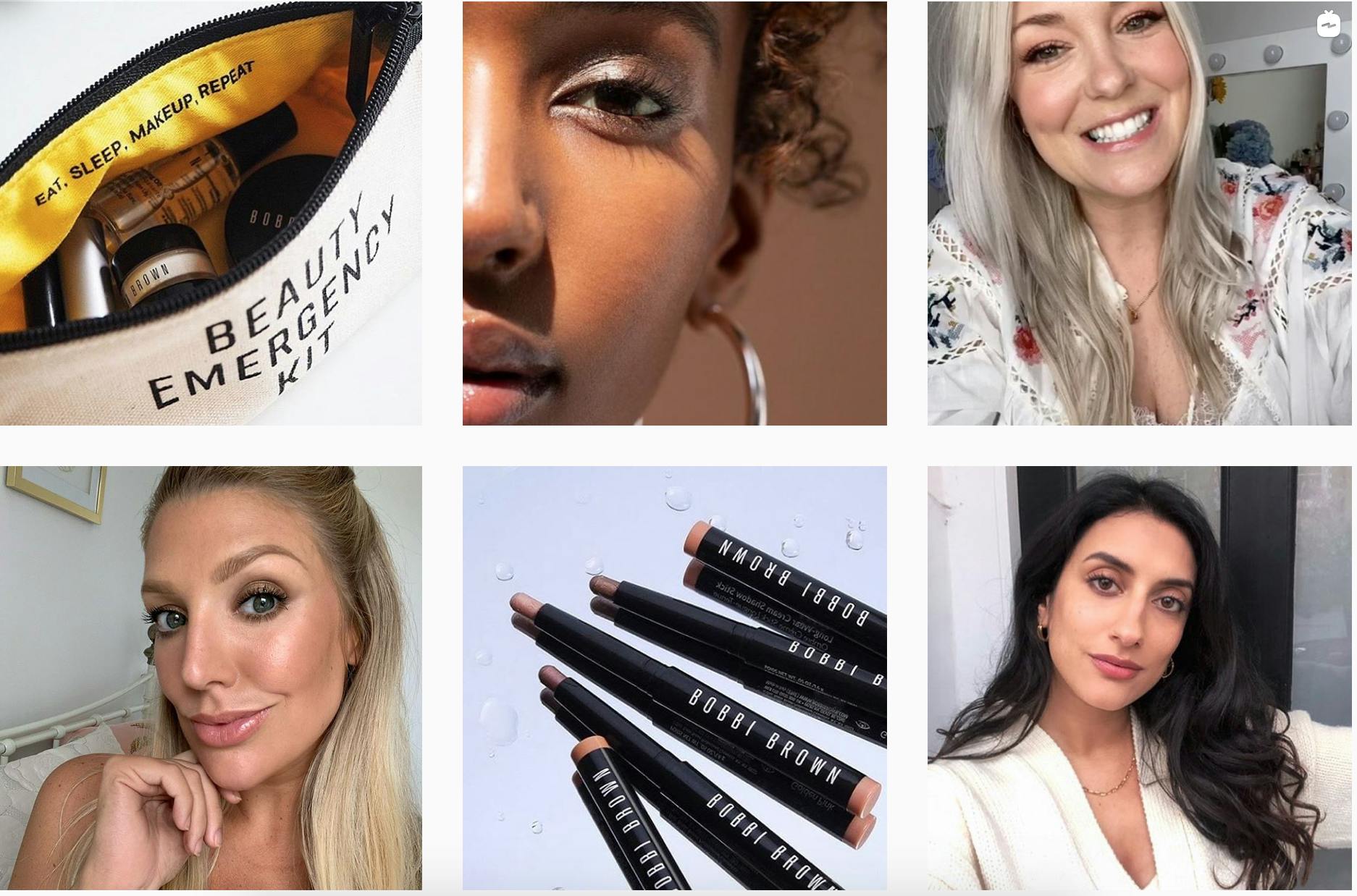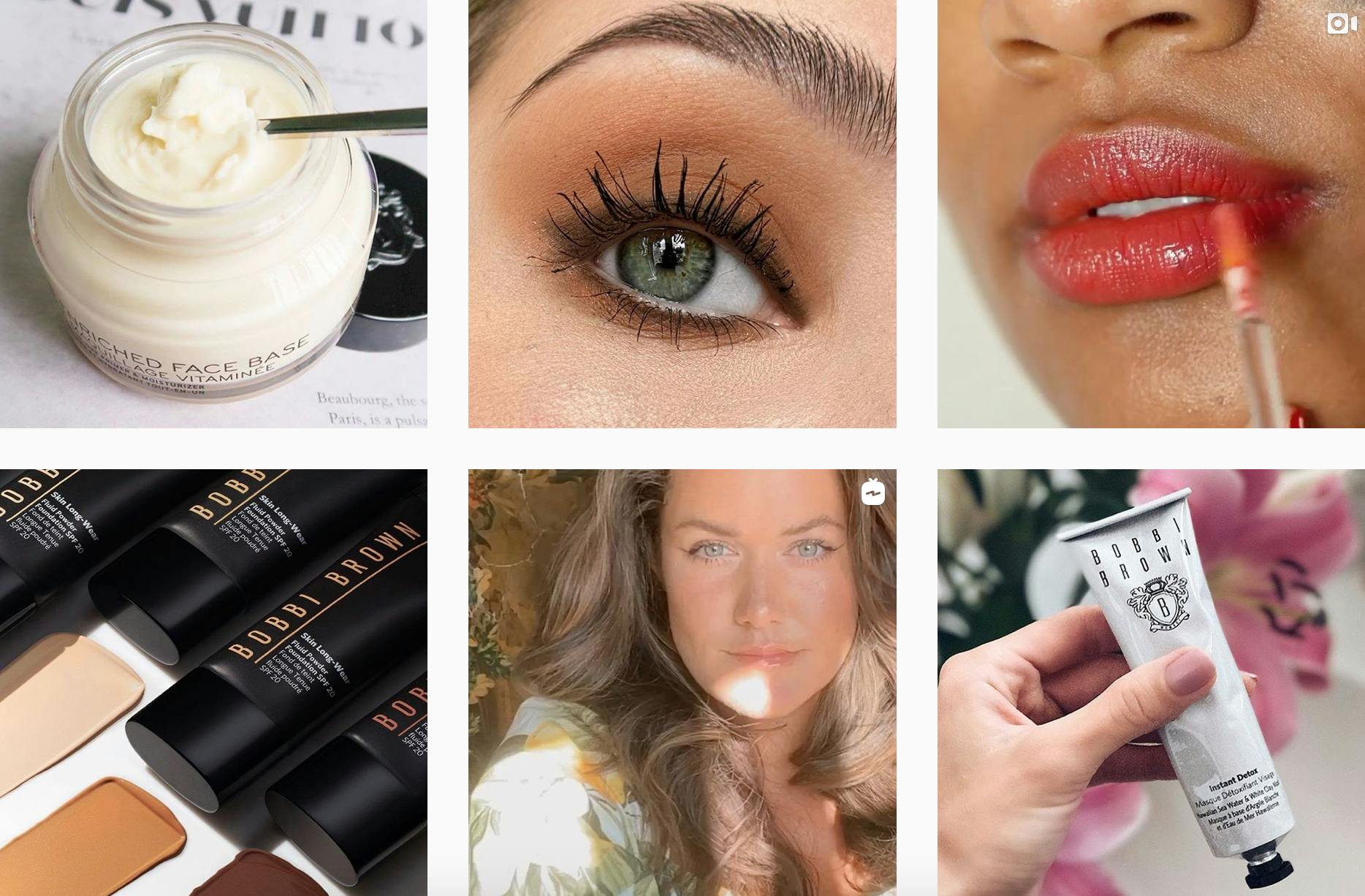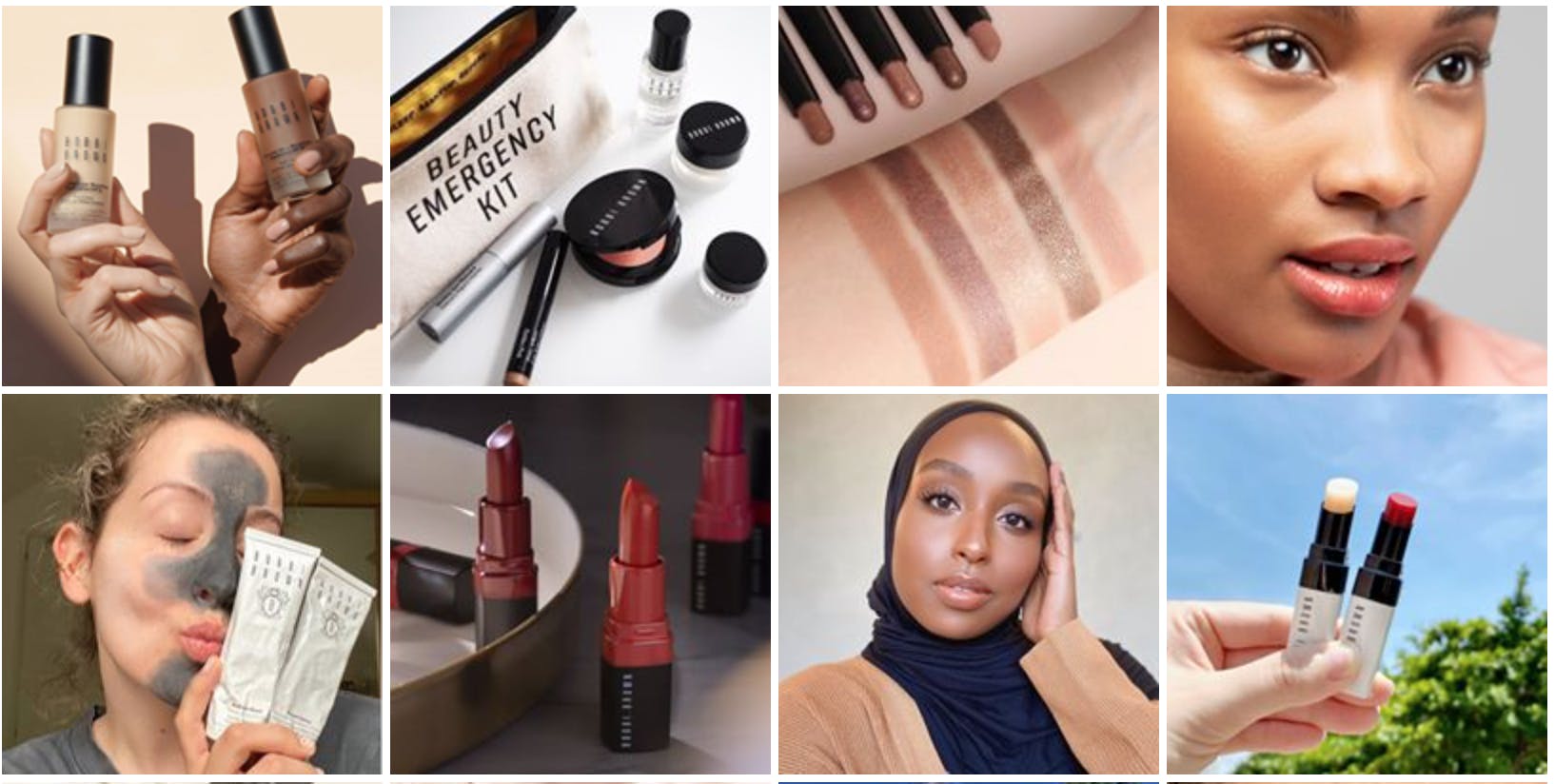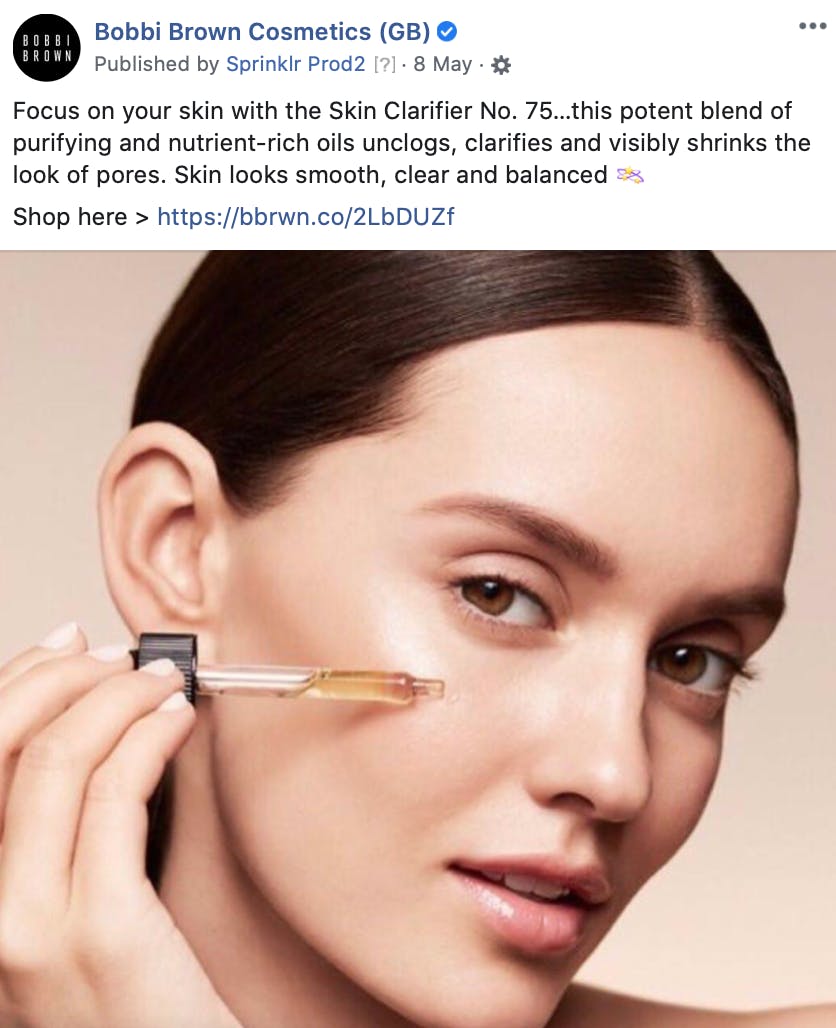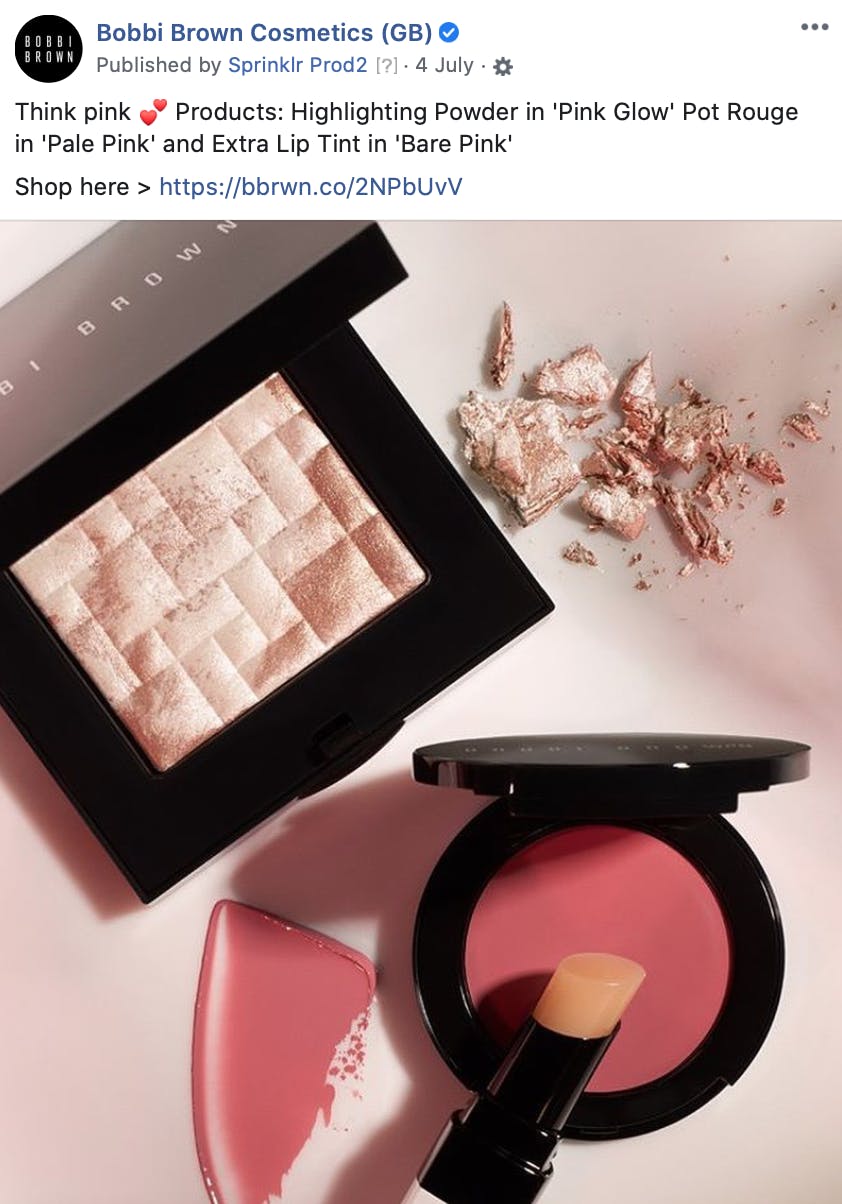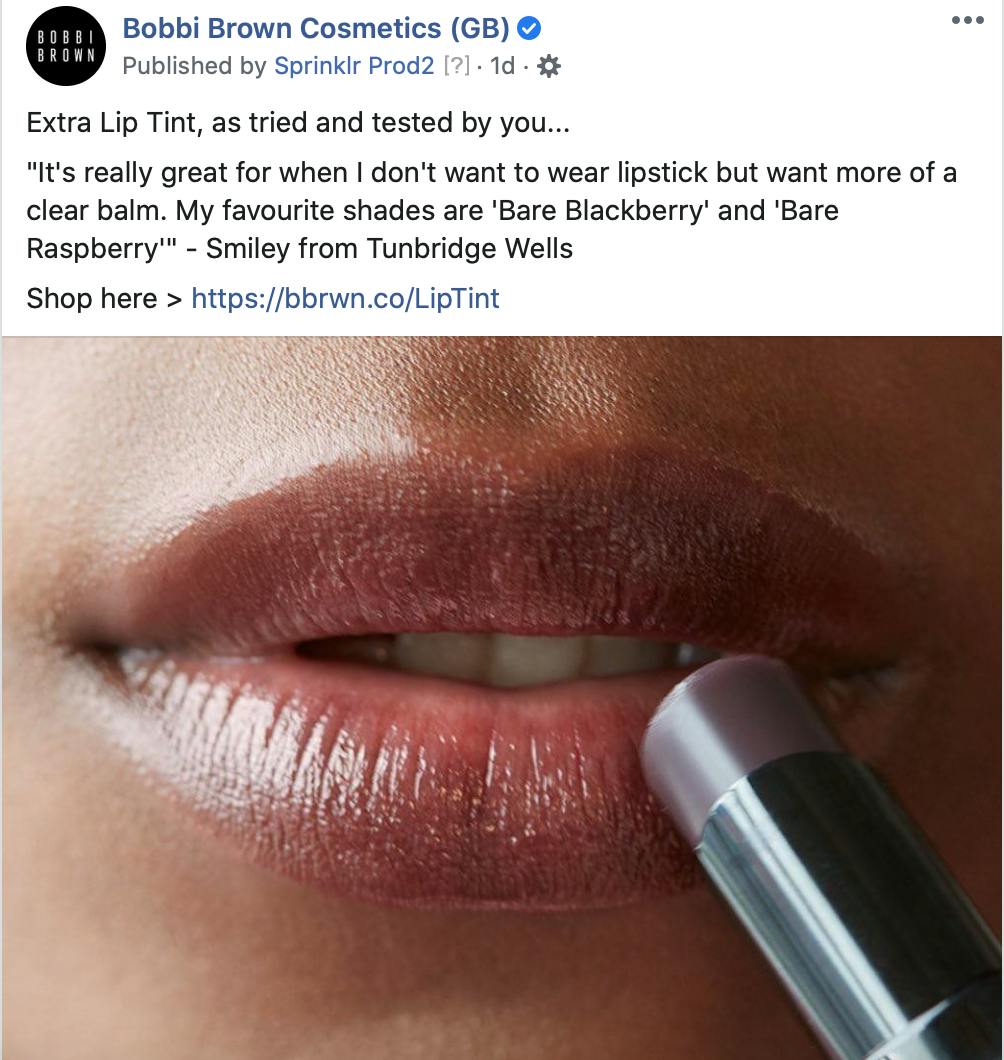 Instagram Stories
Instagram stories were used to tease new launches, promotions and discuss topics suggested by the audience through Q&As. PRO Artists were briefed to produce content for stories such as tips and tricks, tutorials and opinion-focused chats
Instagram story content themes:
Ratings & Reviews: Posting product reviews from customers, a new product is chosen bi-weekly
Inside BBHQ: Briefing in HQ members to create product-focused/opinionated content 
Event coverage: BTS of events e.g. store openings, new launches and charity dinners
Supporting Influencer content and media coverage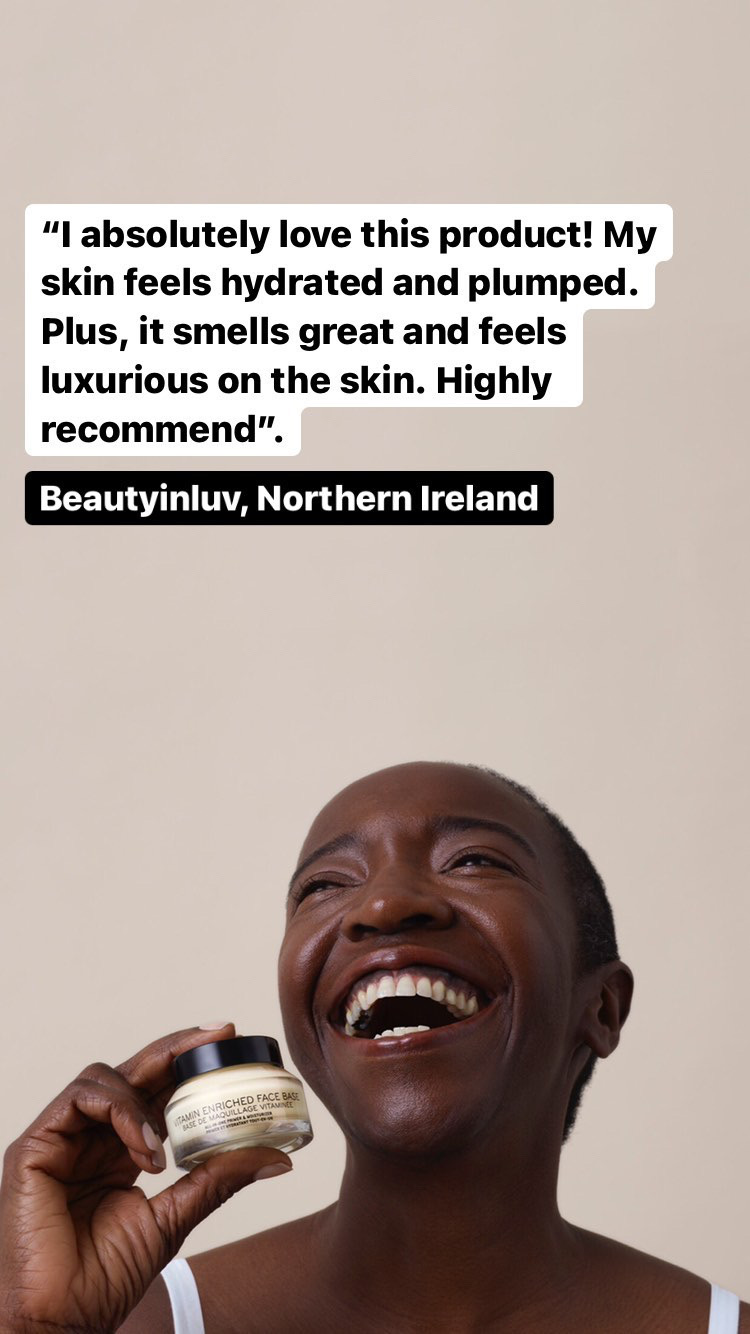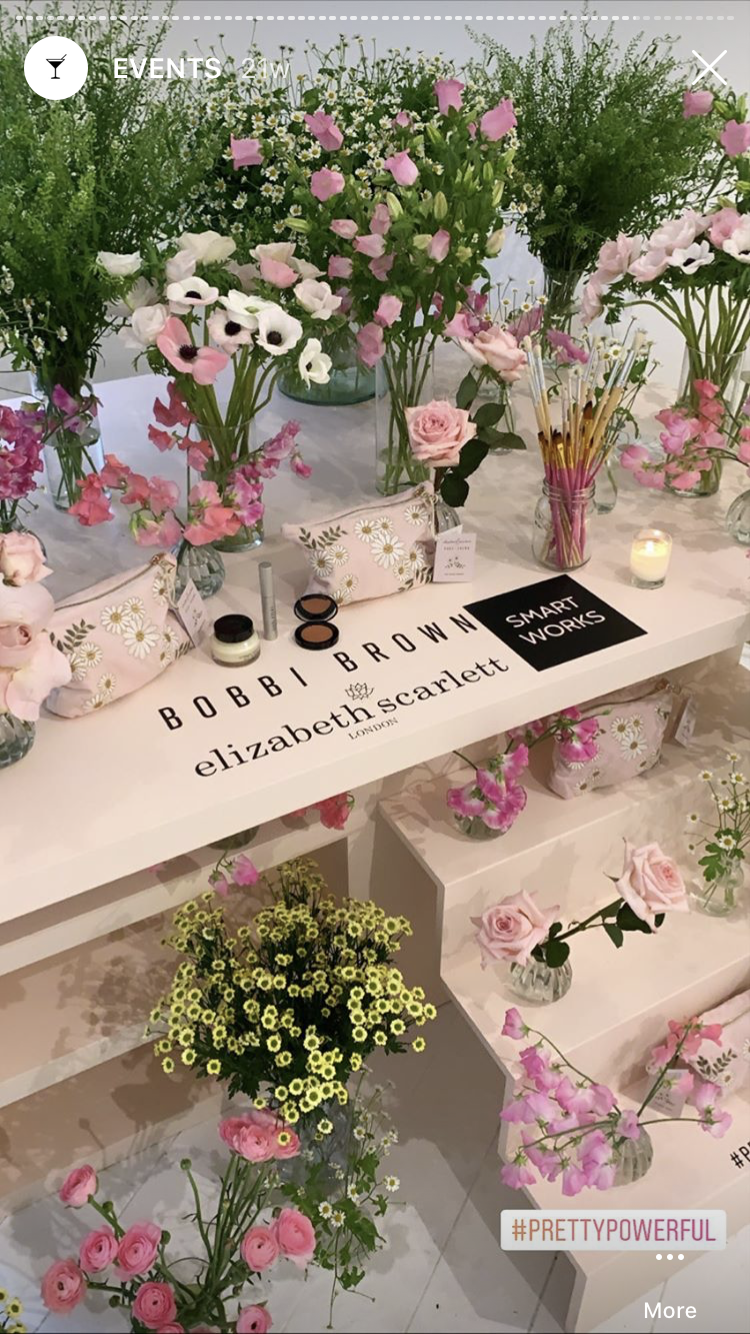 Content Creation
Produced local/at-home content to bring the products to life
Created a mix of static and video content in line with weekly report learning and follower appetite
Brought additional personality to the brand by showcasing face and personality on social via lives and reels.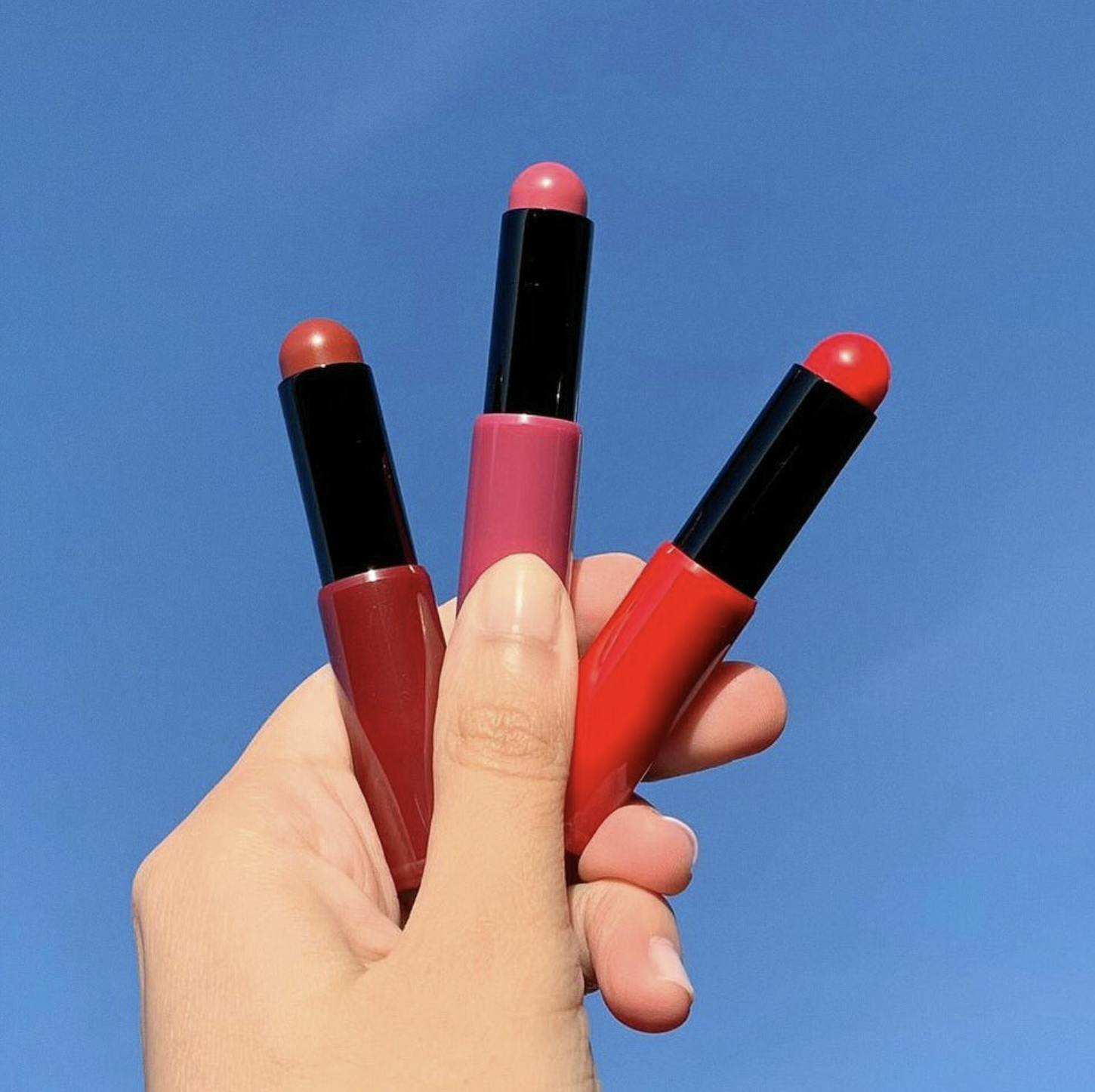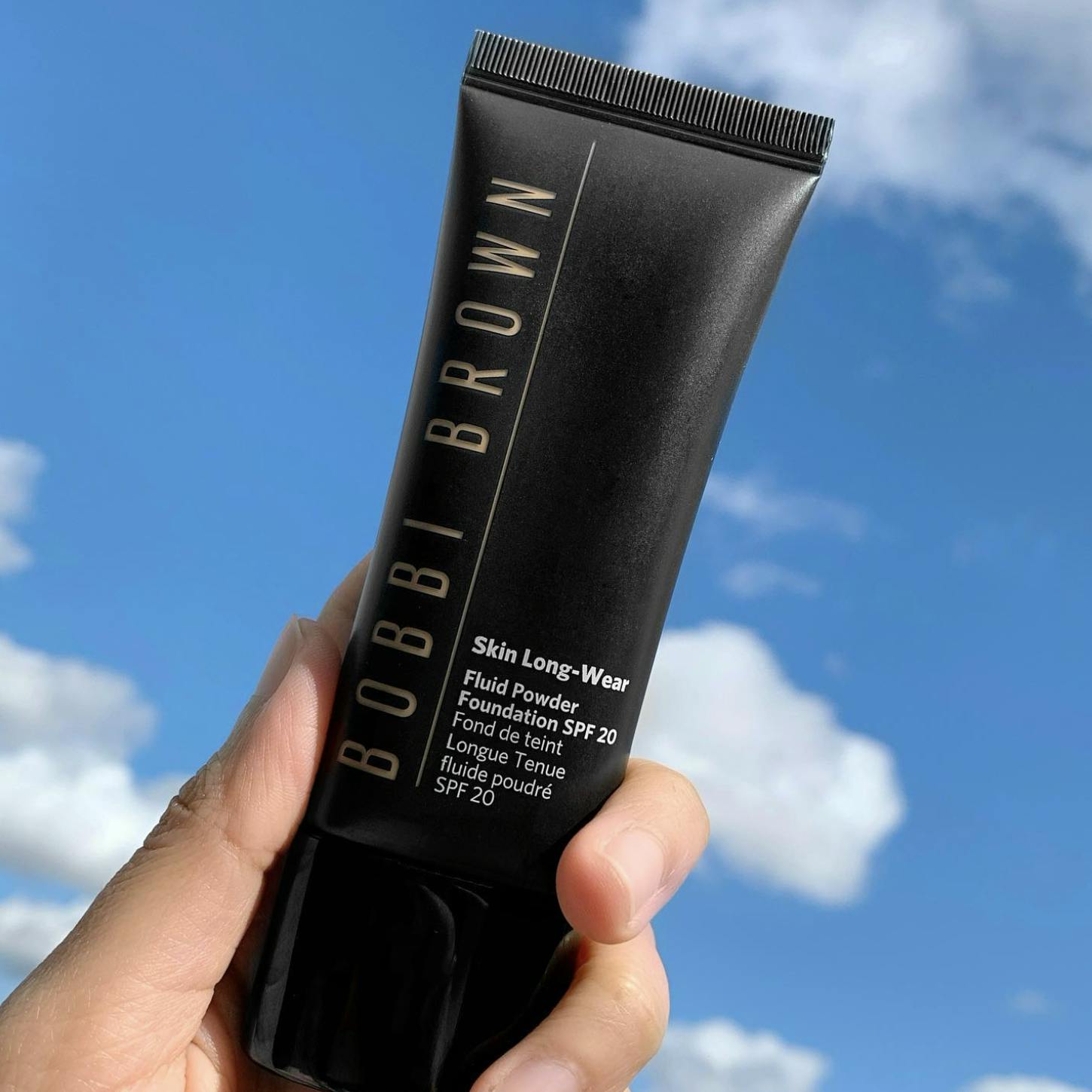 Brand Partnerships
Communicated the Bobbi Brown x Elizabeth Scarlett The Pretty Powerful Collection on all channels and covered the event on socials
Worked with influencers to spread awareness of the charity and collaboration and created lo-fi content for channels
The Pretty Powerful campaign to date has raised excess of £350,000, which has enabled Smart Works to open an additional 7 centres across the UK. The campaign has evolved throughout the years into a philanthropic partnership with UK charity Smart Works, aimed at empowering women through career training programs and promoting confidence in women through beauty
Worked on an International Women's Day campaign to celebrate all women around the world
Briefed in brand influencers to produce desired content for channels e.g. thisismothership, rosielondoner, melissaswardrobe etc.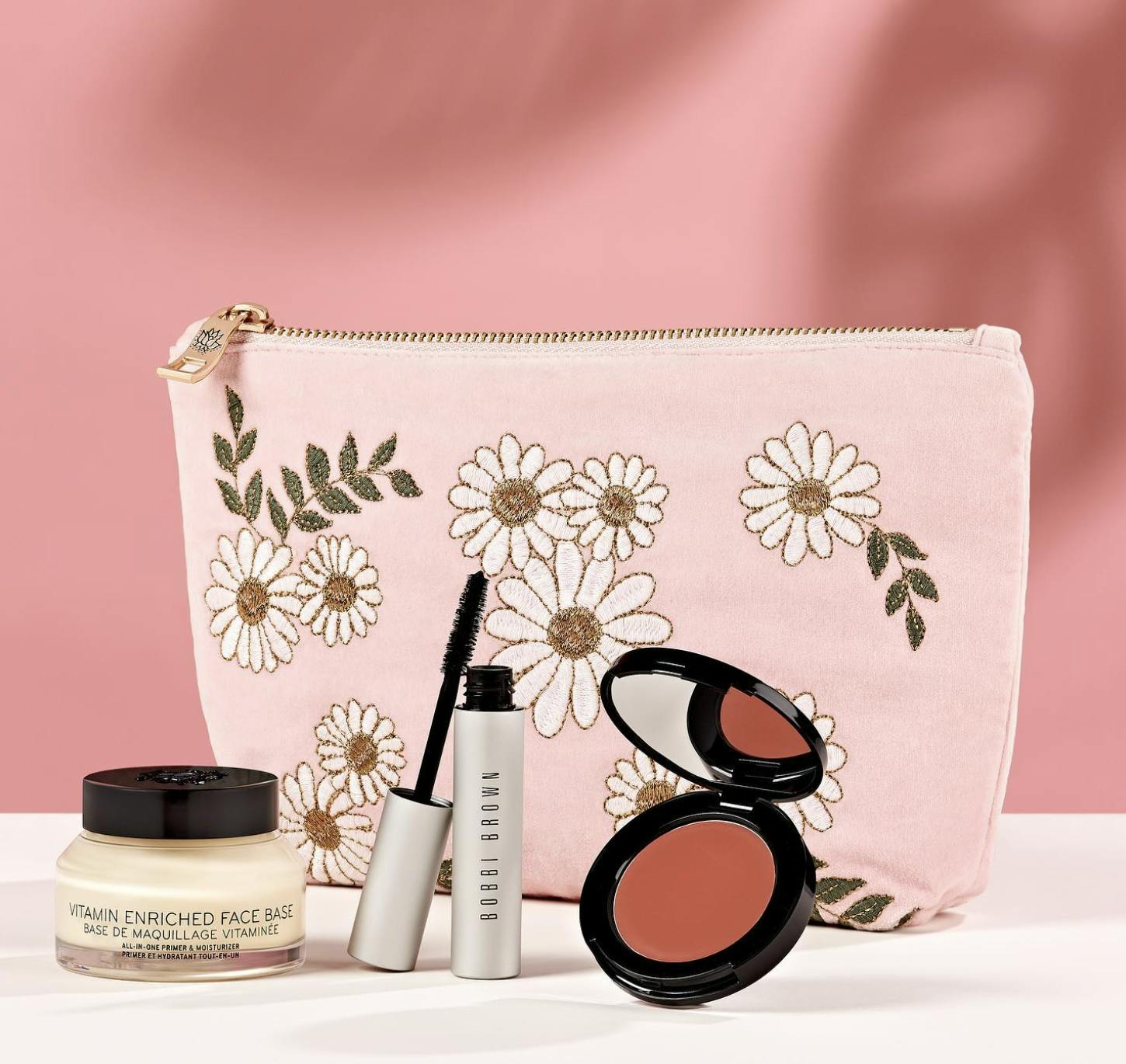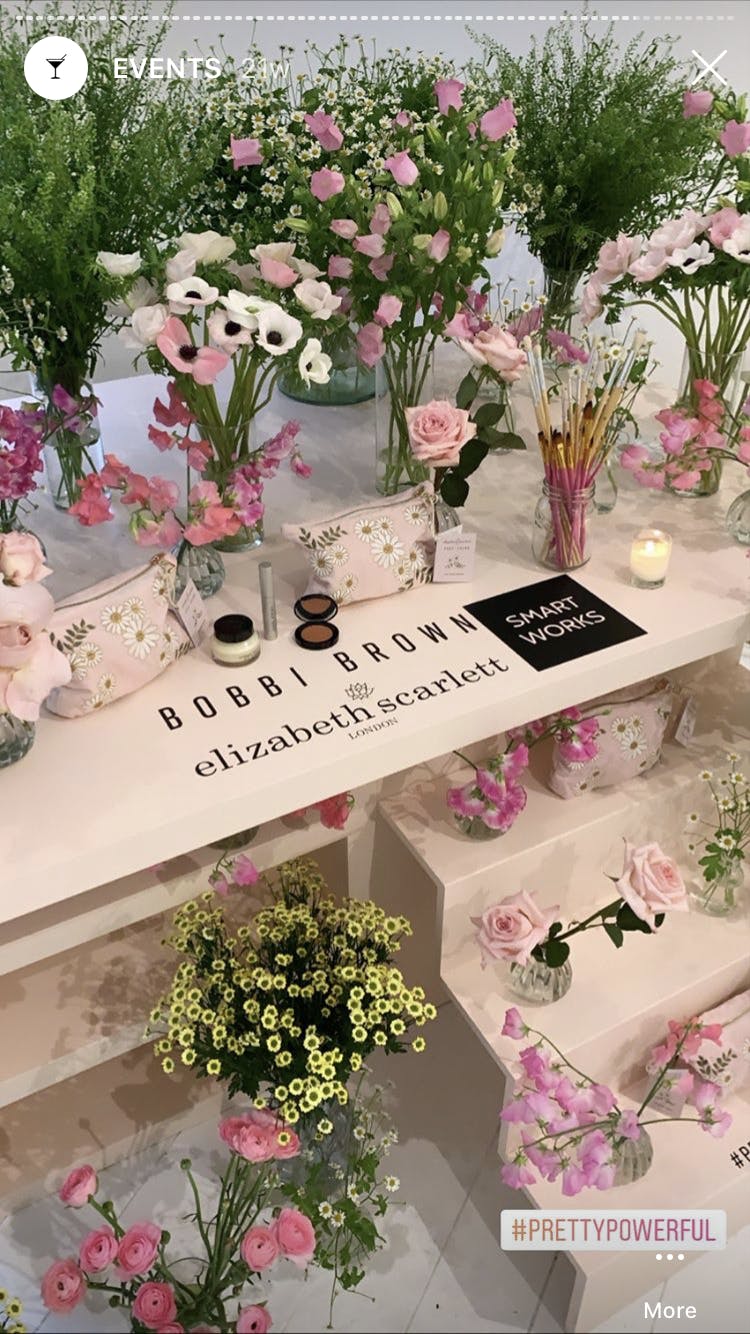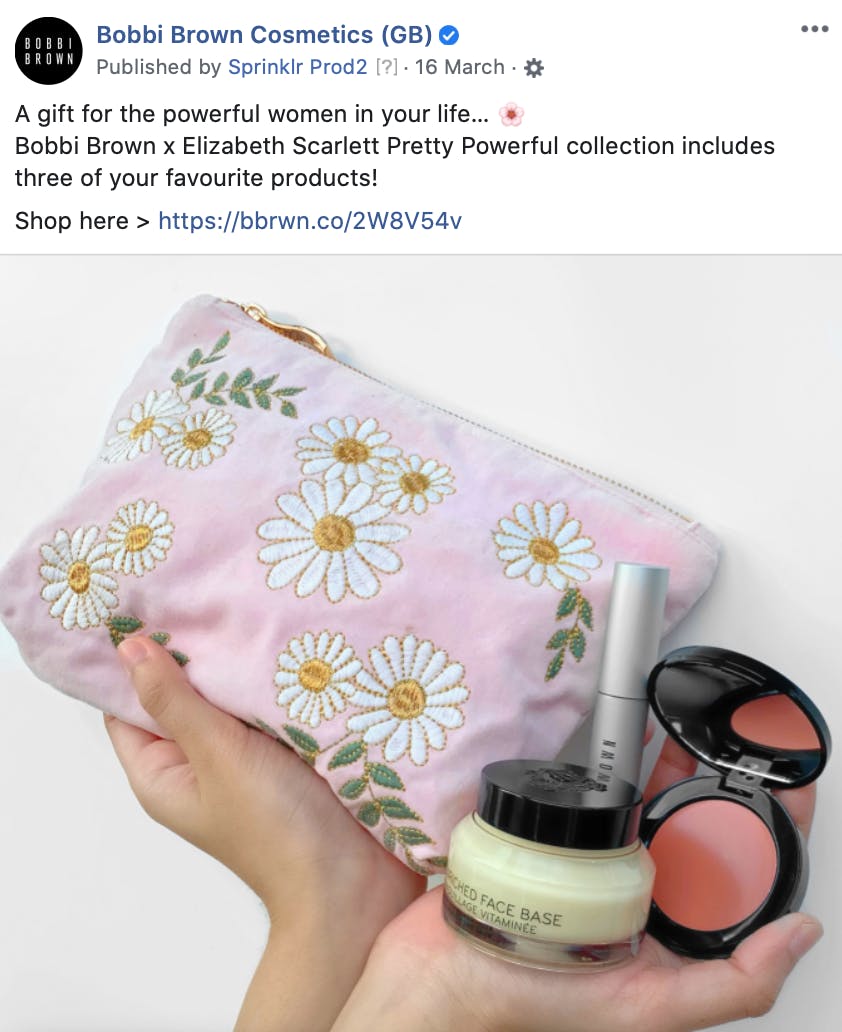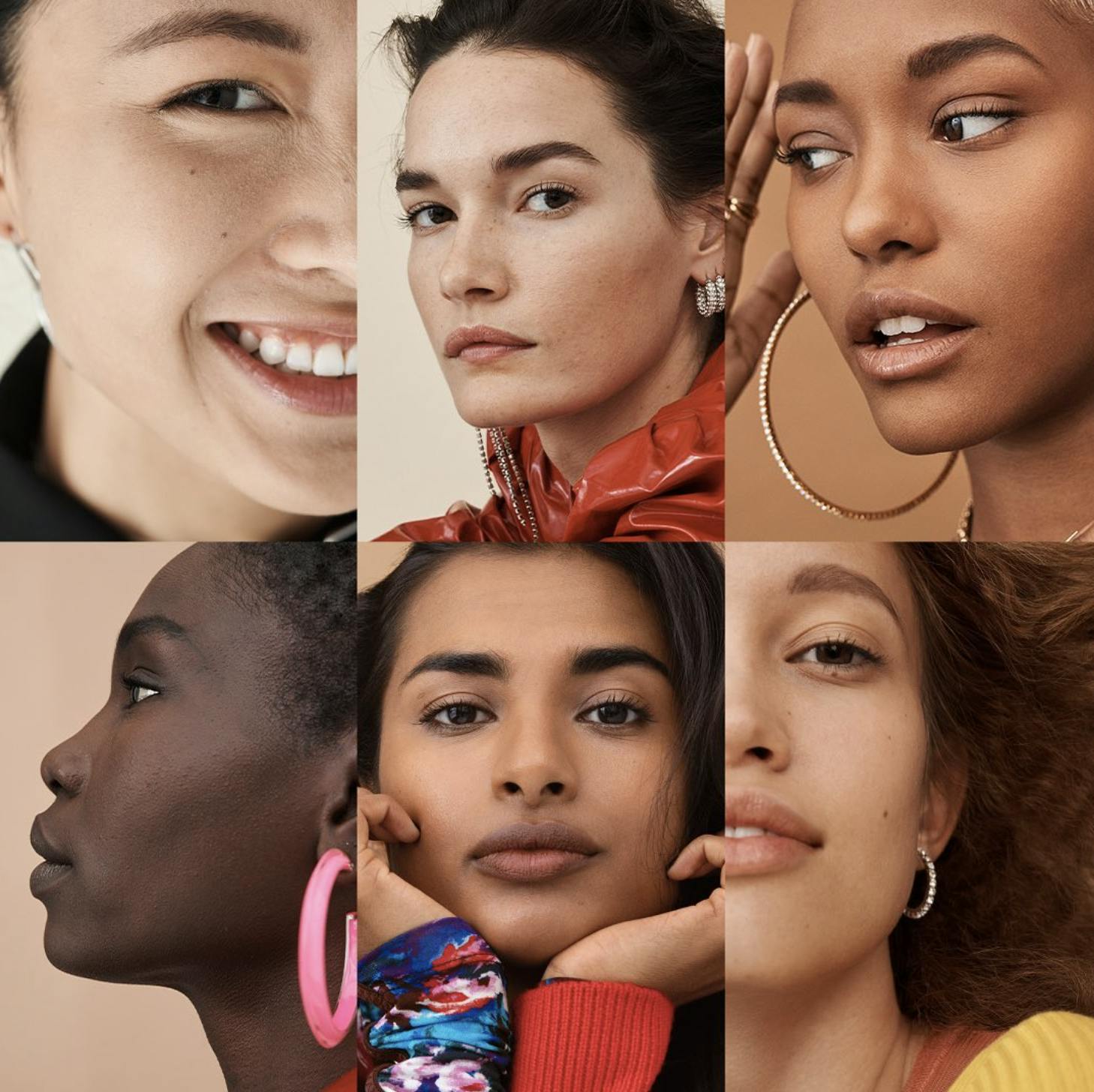 Social Media Ambassadors
Managed 100 social media ambassadors across the country to produce on-brand content to post on their brand channels.
Regularly communicated brand updates, new social trends, content editing workshops and hosted presentations to elevate content and being the gatekeeper between the SMAs and the brand
PRO Team
Managed 6 PRO members (professional makeup artists) to act as in-house influencers and create content for social
Successfully guided the individuals to grow their own channels to attract more opportunities
Conducted weekly, monthly and yearly channel reviews to ensure each member of the team were hitting their channel targets
Organised and coordinated shoots to capture content for brand and PRO team channels e.g. skincare routine, GRWM and how-to sessions